Competitors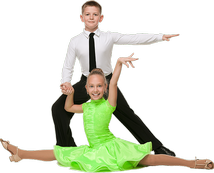 Aimes & Benefits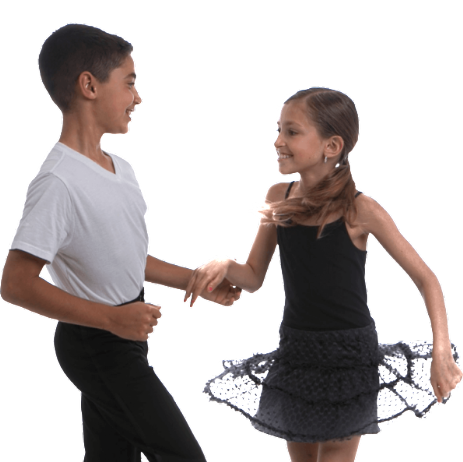 Social Classes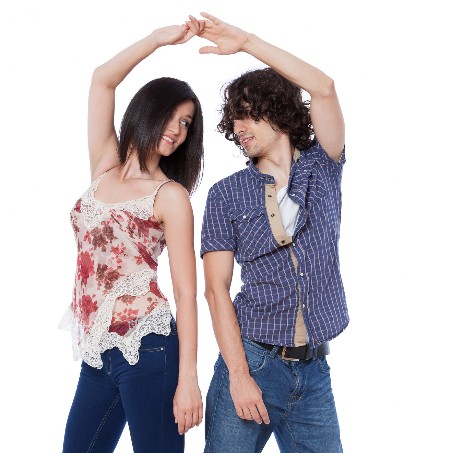 Schedule Youth dancers (13+)

Started on

Location

Beginners
Thursdays
17:15-18:30
16.09.2021
Lutgardiscollege
Beginners
Fridays
17:15-18:30
17.09.2021
Lutgardiscollege
Beginners
Fridays
18:40-19:55
17.09.2021
Lutgardiscollege
Technique
Thursdays
19:45-21:30
16.09.2021
Lutgardiscollege

Advanced

Fridays

20:00-21:15

17.09.2021
Lutgardiscollege
Schedule Rising Stars (8-12)
Beginners




on demand










Contact free registration with your digital member card




Please bring your own waterbottle, towel.

There is a desinfection gel for your hands. Between groups the essentials elements will be desinfected. There is a cleaning break between de classes.

Payments only to our bank account.

Enter through Av. de la Sablière 4-6, 1160 Brussels, exit Rue Emile Steeno 4, 1160 Brussels.
Please drop and pick up in time, for safety reasons the students have to wait outside.

What we teach
First year dances (Beginners):
Mambo, Cha-cha, Disco-Swing, Quickstep, English Waltz, Viennese Waltz, Tango, Jive
Important principles that we teach:

The differences between the standard and latin-american dances

Recognizing the dances, knowing their basic rhythm, and a rough idea of the characteristics of the dances
(what do we wish to express, what is the dance about)

Awareness of the own body and the partner's body in movement

Lead and follow basic principles

Responsibilities on and around the dancefloor

Etiquette for a ball or festive social dance event
Second year (Advanced):
Samba, Salsa, Rumba, Paso Doble, are added and we study more sophisticated combinations in the other dances
Third year and higher (Medallists):
Basic competive figures and technique If possible we also study Slowfoxtrot

Competitors classes:
Fridays 20:00-21:30

In this class we wish to give the dancers a deeper understanding and training. The final goal is to achieve a basic competitive level (debutants B) or pre-amateur level at the Bel-AL competitions in a few dances:
Waltz, Tango, Quickstep
Rumba, Cha-cha, Jive
The routines will be adapted to competitive dancing. All technical aspects of the dances as hold, posture, movement, footwork, body actions and partnering skills will be trained.

So these dancers are asked to do
at least two classes
, their own group and the competitors class. So they can continue to also develop the other dances as Viennese Waltz, Slowfoxtrot, Samba and Paso Doble.
We also recommend them to participate in the
technique group
to enhance their dancing skills.
For those, who wish to participate in a competition it will be necessary to practise at least once a week on their own.
Free practise on Tuesday 17:00-19:00
.
Competitive couples
will be registered to Danssport Vlanderen (25,- € per couple).
They can participate in the competitions of the Belgian Amateur League or the competitions of the Belgian Dancesport Federation
Fees for the competitions need to be payed at the venue by the competitors!
Registration is obligatory and you need to pay a fine if you do not show up.
According to the level, the trainers will decide together with couples which competitions are most suitable.
All yearly memberships of 2020-2021 are fully transfered to 2021-2022


Yearly fees for those who register new for 2021-2022
1 class is 170,- € per participant (Beginners, Advanced & Medallists), it includes:

25 lessons of 1 hour 15 minutes

membership in the Skylight Dance Club asbl and Danssport Vlaanderen

3 general rehearsals to prepare for the Galaball

2 classes is 250,- € per participant, it includes:

a minimum of 48 lessons of 1 hour 15 minutes (Competitors will also join a group lesson of their level or technique)

membership in the Skylight Dance Club and Danssport Vlaanderen

6 general rehearsals to prepare for the Galaball (3 of their groups + 3 for the competitors group)
3 classes 300,- € per participant; it includes:
annual all inclusive pass for

all juniorclub classes

, workshops and practises

membership in the Skylight Dance Club and Danssport Vlaanderen

all general rehearsals

not included all ball events
Why and What
Dance classes especially designed for this age group
Since 1997 we have been organising these ballroom dance classes for teen dancers. Meanwhile, students of all the European Schools, the German School, the British School, the International Schools, the Montesorischool, Lycee Francais and a many Brussels athenums are participating in these classes.
Main aims:
By learning non-verbal communication tools, they learn to lead and to follow

to take responsability




to work in a team




to respect each other



At the same time the students train

coordination within their own body

coordination with a partner




coordination with music




orientation in space



All students will benefit of
a very refined body awareness
a stronger and stable posture
a better presentation
being experts in etiquette on and around the dancefloor
more self confidance
The classes start with solo dancing, to study the patterns and rhythms. Progressively, the students learn to dance with a partner and to execute more complicated combinations.