GC De Kam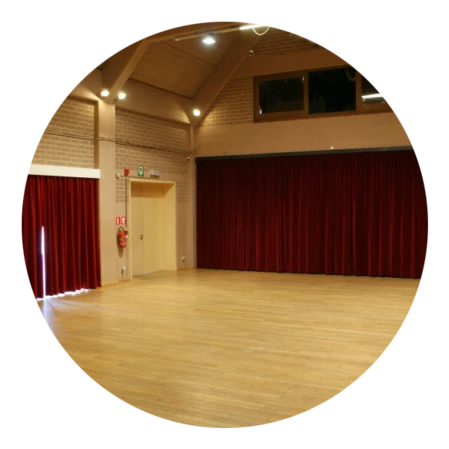 Soyez les très bienvenues
Voici des activités pour les personnes qui sont disponible l'après-midi.
Avec une équipe expérimentée et beaucoup d'engagement.Jayasree et Viviane vous proposent
des cours danse de salon, comprenant
Valse, Tango, Quickstep, Slowfox, Cha-cha, Rumba, Jive, Samba, Paso Doble, Mambo, Rock 4 temps, Charleston et aussi des danses en ligne ainsi qu'un entraînement.
| | | | | |
| --- | --- | --- | --- | --- |
| jour | heures | activités | gratuit | remarque |
| lundi | 13:30 - 15:00 | cours avancé | | en module par une ou deux danse |
| lundi | 15:00 -16:15 | Tango Argentin | | débutant avec peu d'expérience |
| mardi | 13:30-14:30 | Cours danse de salon | | pour les novices sans expérience |
| mardi | 14:30 -17:15 | entraînement dirigé | | pour mettre en pratique et se défouler |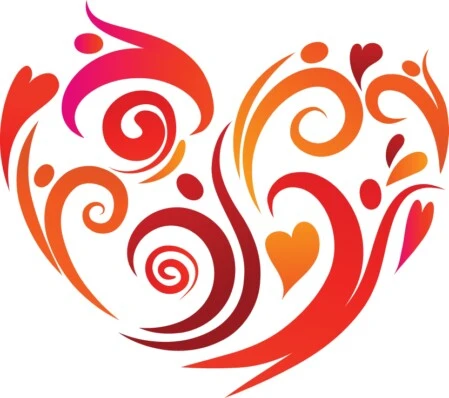 Nous sommes une asbl et notre but est de proposer des activitées de l'après-midi à un tarif très avantageux, ceci est uniquement possible parce que nos moniteurs travaillent comme volotaires.
Vos avantages:

des professeurs très patients, experimentés et toujours à votre écoute


des programmes adaptés, mais de toute actualitée

une activité creative qui tout en s'amusant entraîne la coordination et tout le corps

accès facile:
metro 1 Stokkel, prendre le tram 39 jusqu'a Ruisseau (Beek)
metro 1 Kraainem, prendre le bus 74 jusqu'a plaine de sport (Sportplein)

parking gratuit



Conditions
10 x cours de danse (dance pass) =
50,- €, new
5 x cours de danse =
25,- €
10 x entraînement (mardi) =
40,- €, new
5 x entraînement =
20,- €
Les cartes sont strictement personnelles et valable pendant 12 mois à partir de l'achat
En Septembre vous payez aussi votre
cotisation membre annuelle de 10,-€ p.p.
Ces dance pass sont valable uniquement l'après-midi

Pour toutes vos questions Viviane et Jayasree sont à votre écoute
viviane.moonen@sklightdanceclub.be
jayasree@skylightdanceclub.be
Mondays 13:30-15:00 Intermediate Class
Free-Trial-Lesson 11/09

I
ntensive class in modules of 3-5 weeks for one or two dances
Every class starts with easy warm up drills to prepare the bodies to dance and to enhance technical skills
We are starting with the Quickstep. Easy combination with modern twist to it. If you wish to ease up your dancing, brush it with some more figures or you are interessted in some insite looks of technique, then this is your class.
class fee:
10 x 1h30 class = 50,-€ + annual membership of 10,- €
Mondays 15:00-16:15 Argentine Tango
Free-Trial-Lesson 11/09
This dance is very intimate and fasicinating at the same time.
Simple figures, picked up from a basic technique in argentine Tango. Teaching you to improvise your own dancing.
The last 15-20 minutes are a guided practise time.
On Tuesdays there will also a special argentine Tango practise time 14:30-14:45
Beginners and dancers with few experience are very welcome.
class fee:
10 x 1h class = 50,-€ + annual membership of 10,- €
Tuesdays 13:30-14:30 Beginners Class
Free-trial-lesson 12/09
First lesson on 19/09
We are suggesting a new beginners class. It is addressed to real newcomers, with few or no experience in Ballroom dancing. You do not need a partner. We will switch partners so everybody will also get some dance experience with a partner.
classfee
10 x 1h class = 50,- €, (including the same days guided practise)
Tuesdays 14:30-17:15
Guided Practice
the first 20 minutes of the practis will be dedicated to the Argentine Tango only. So be in time, if you wish to join t
he Tangueros Time 14:30-14:50
and we extended your fun dance time to 17:15
Every Tuesday, the Senior club dancers come together to practise. All couple dances from
Waltz to Quickstep, from Rumba to Paso Doble
, not to forget Charleston, Mambo, Salsa, Bachata as well as... Line dances and group dances.
To achieve harmony,
our teachers
will give you tips & tricks.
They will make you swing to the perfect tunes of ballroom dancing.
At Café de Kam, Koen serves you warm and fresh beverages.
Discover your new hobby, ballroom dancing, we are open september to june.
Every Tuesday 14:30-17:15 at De Kam, Beekstraat 172, 1970 Wezembeek-Oppem
Fee 10 x 2h45 practice pass = 40,- €
par person
5 x 2h45 practise pass = 20,- € per person
It is strictly personal and can be used by max. 1 participant named on the card.
annual membership fee for only practise dancers 10,- € person is compulsory to be paid in September 2023

Newcomers please text to 0496 50 90 83 or
register
before you come, so we can assure your welcome. Thank you very much indeed.